RC-Pflege® N
Cleans and protects the mucous membranes –
effectively and naturally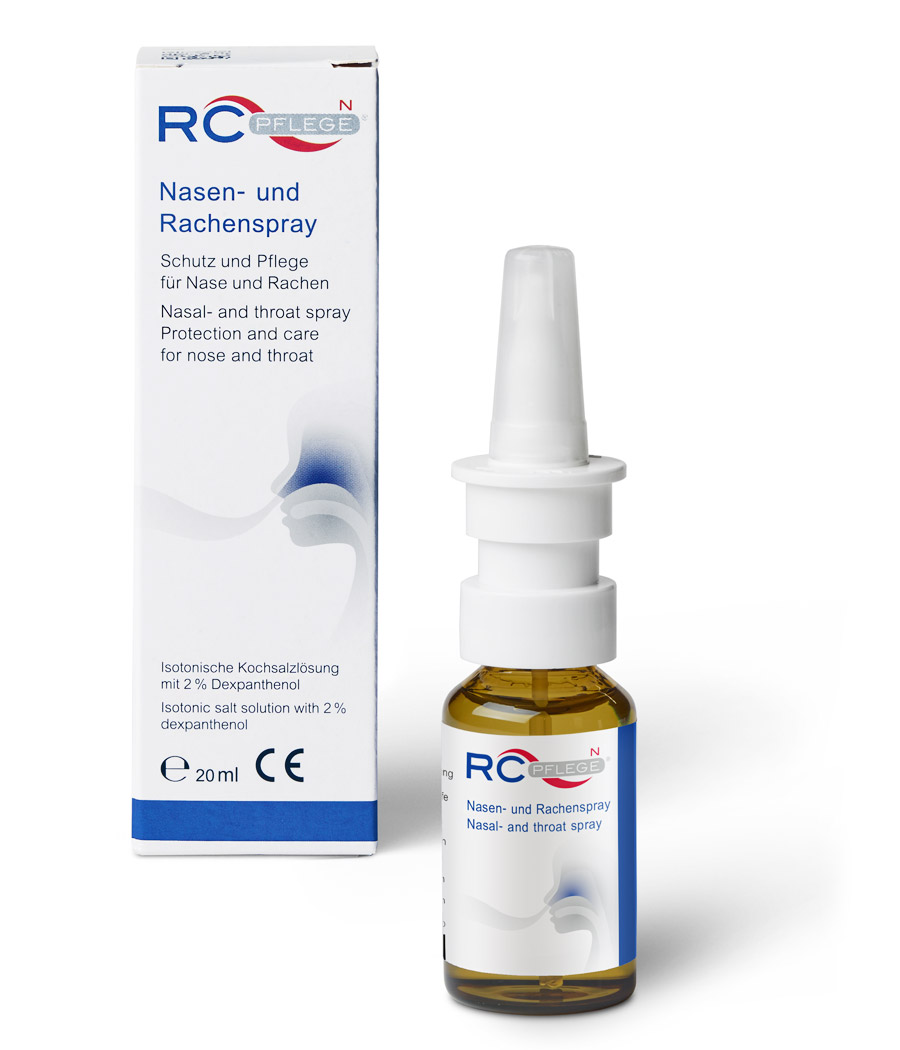 Soothing effect, even with oxygen influx.
The nose's filtering and protective system is continuously at work due to air contamination, dust, pollen, dryness in air-conditioned rooms, or even because of a simple cold.
This can result in the progressive drying-out of the mucous membranes of the nose and throat, which are then unable to properly perform their protective function. Thus, our susceptibility to infection increases. RC-Pflege® N effectively reactivates the protective function of the mucous membranes by cleansing the nasal cavity of dust particles, pollen and allergens, and by moistening the mucosa.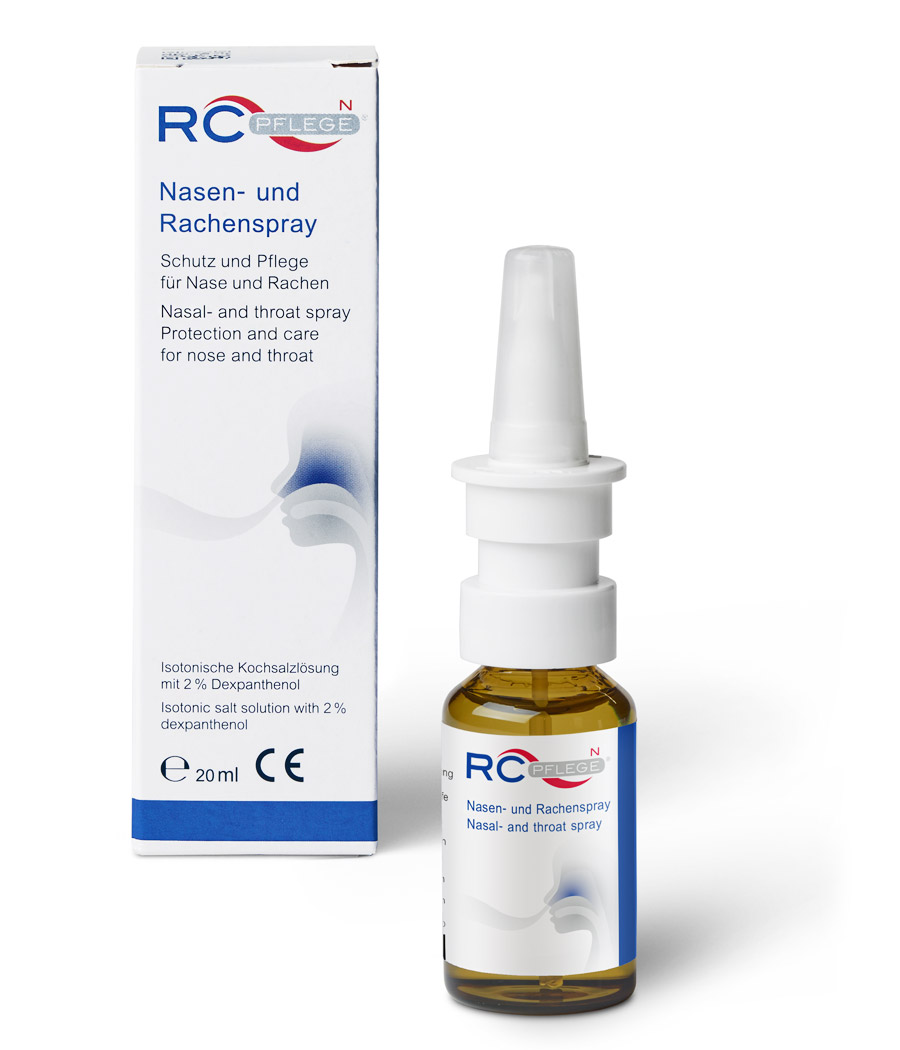 This nose and throat spray does not contain preservatives. Thanks to the special spray system with a  filter, there is no need for preservatives  which can cause allergic reactions in many people. RC-Pflege® N can continue to be used after opening until the date indicated on the package.
RC-Pflege® N is used
to moisten the mucous membranes of the nose and throat
supports the regeneration as well as tissue repair of the nasal mucous membranes
cleanses the paranasal sinuses from dust, pollen, allergens and dry crusting
complementary therapy for colds, hay fever, and year-round allergic rhinitis
can be used daily and long-term without developing a dependency to it
no preservatives or propellants
as a complement to conventional cold remedies, to the RC‑Cornet® N, RC‑Cornet® PLUS NASAL, and to oxygen therapy
Ordering Information
The RC-Pflege® N nasal spray is available online as well as in pharmacies and medical supply stores.
PPN 11 06 415 162 19
Article no. 250
We will be happy to answer any questions you may have.
Please contact us: Mondays to Thursdays from 9 to 12 h and 14 to 16 h. Fridays from 9 h to 14 h, German time.
Instructions for use, product brochures and supplementary information as PDF downloads, are available here.
You may find the following products interesting
Please note that product images may differ from the original product.