RC-Cornet® PLUS NASAL
PEP / OPEP therapy for the upper airways – effective, simple and good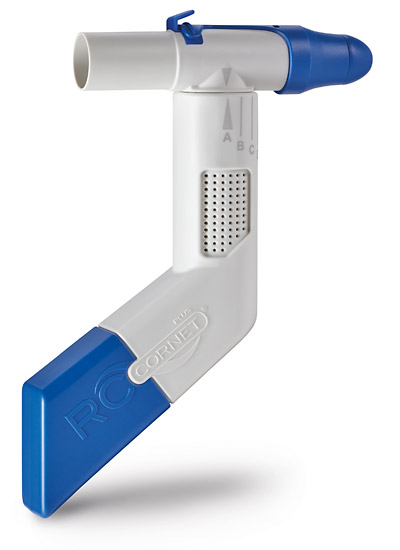 The RC-Cornet® PLUS NASAL is a PEP / OPEP therapy device for the loosening and removal of secretions in the nasopharynx. Its use produces a positive pressure and vibrations that are transmitted to the entire nose and throat area. These have a decongestant, expectorant and regenerating effect over time, especially with chronic upper airways diseases.
Studies show1)
regular RC-Cornet® PLUS NASAL therapy resulted in loosening of mucosal discharge in addition airway resistance and bronchial hypersensitivity were significantly reduced through physiotherapy with the RC-Cornet® PLUS NASAL, compared to inhalation of saline solution alone.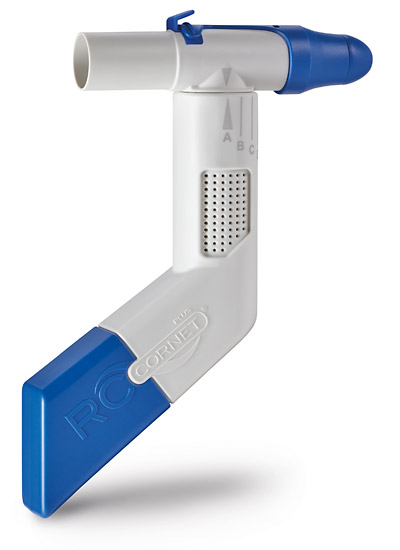 RC-Cornet® PLUS NASAL – Active Principle
RC-Cornet® PLUS NASAL – Application
Free nasal passages entirely without drugs
The RC-Cornet® PLUS NASAL is a further development of the RC Cornet® N. It offers many innovative elements that simplify its use in everyday life. *
Product features
frees the upper airways from mucus, e.g. in cases of chronic sinusitis
reduces coughing due to post-nasal-drip
reduces bronchial hyperreactivity1) e.g. in cases of asthma
helps with nasal spray dependency (rhinitis medicamentosa)
improves aeration of the paranasal sinuses and middle ear
also improves illnesses of the lower respiratory tract such as COPD and asthma
satisfies the highest clinical requirements (KRINKO) in terms of application and hygiene (max. 134 °C / multi-patient use)
the integrated, ISO-standard, 22 mm nebulizer port allows for simultaneous respiratory and inhalation therapy with a nebulizer, for better expectoration
suitable for both adults and children
* in the case of strong polyp formation, therapy progress and duration cannot be foreseen.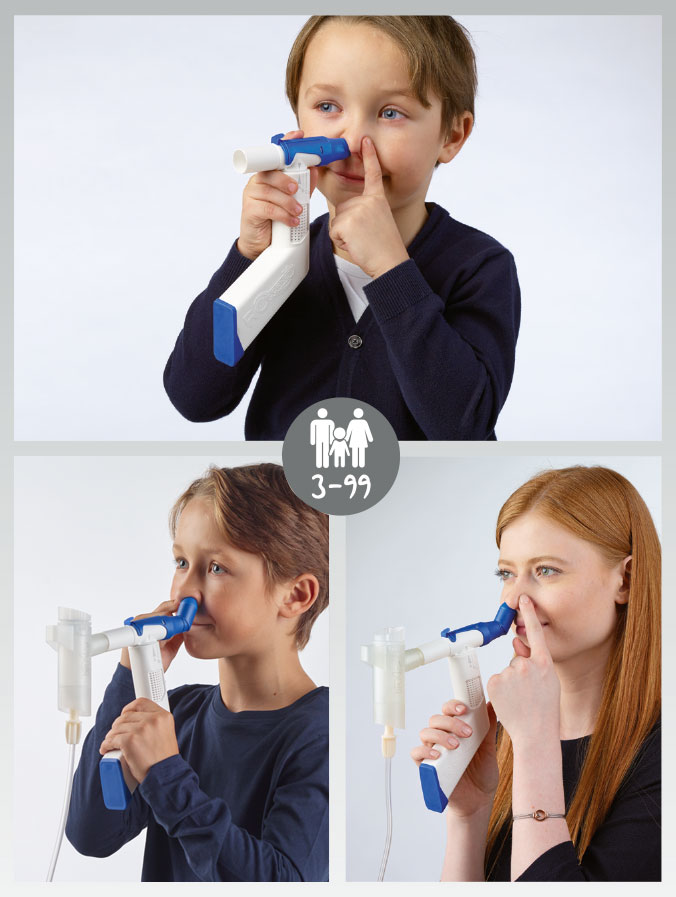 Natural therapy of the upper respiratory tract – unique therapy for your health
The RC-Cornet® PLUS NASAL gently freed the upper airways of mucus. With regular use, the mucous membranes can regenerate. The nose becomes better ventilated and noticeably freer – entirely without the use of drugs.
The risk of descending infections as well as bronchial hypersensitivity, e.g. in cases of asthma, is reduced.
During exhalation with the RC-Cornet® PLUS NASAL, an individually adjustable, positive exhalation pressure with fluctuations is generated. This pressure treats the mucous membranes in the upper respiratory tract similarly to a massage.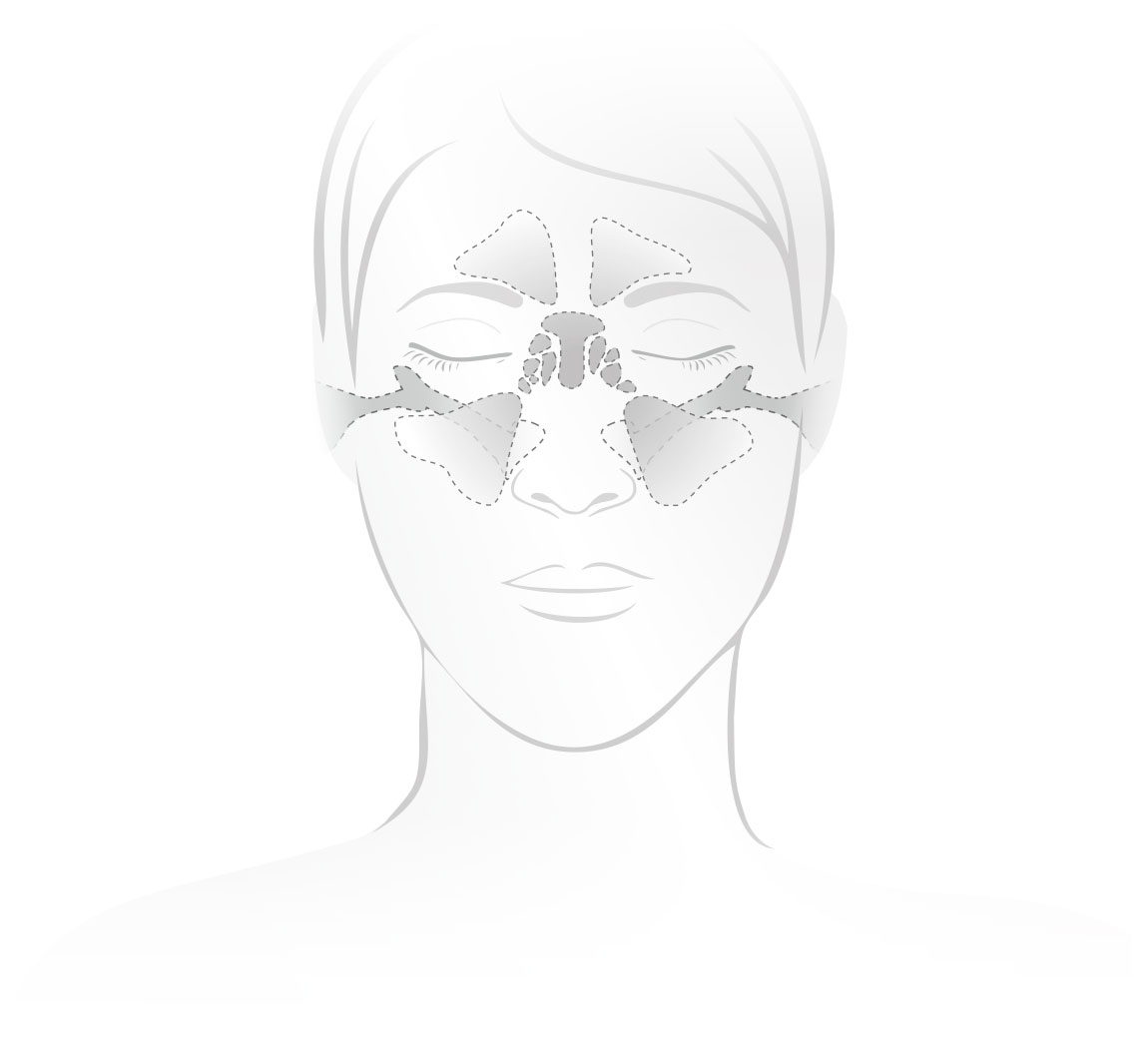 Combined therapy with nebulizers
PEP / OPEP therapy with the RC-Cornet® PLUS NASAL can be combined with a mist inhalation by connecting a nebulizer. This improves drug deposition and increases the effectiveness of both therapies.
The adapter with integrated nebulizer port of the RC-Cornet® PLUS NASAL is compatible with most nebulizers. For non ISO nebulizers we offer the RC-Cornet® PLUS NEBULIZER SET as an accessory.
RC-Cornet® PLUS NEBULIZER SET
PPN 111 443 990 049
Article no. 2651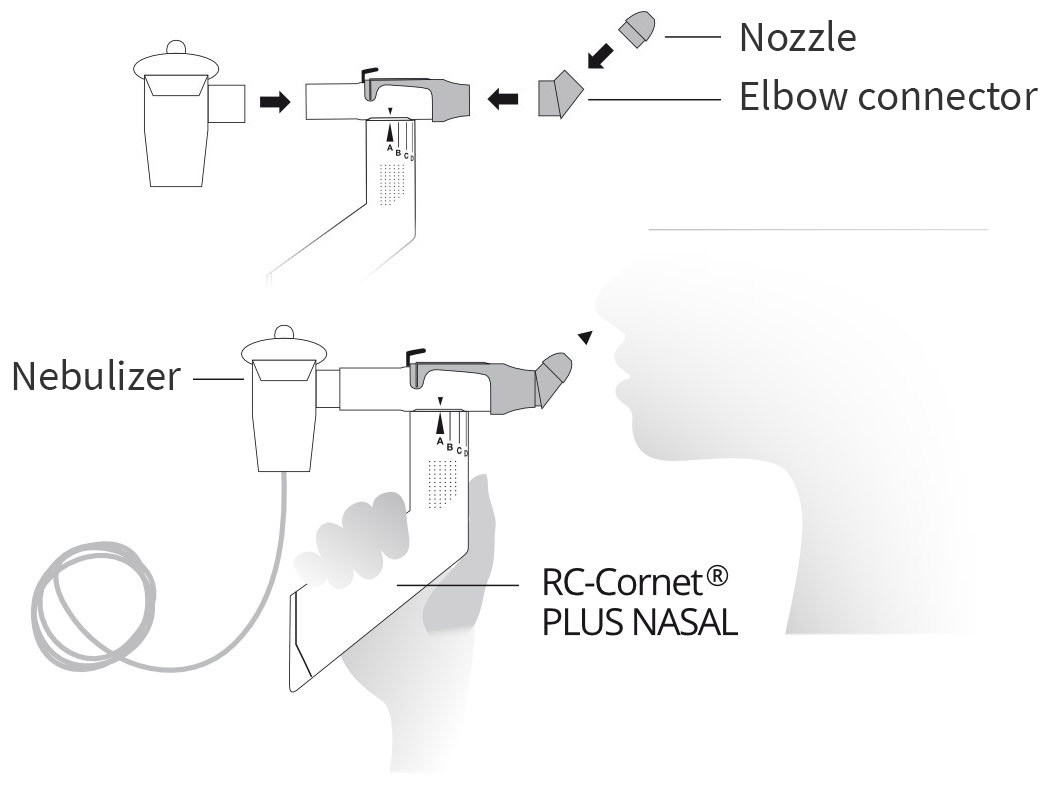 Effective x2 for
respiratory diseases
Optional combination of PEP / OPEP therapy and mist inhalation:

Productdesign
The RC-Cornet® PLUS NASAL is a further development of the RC Cornet® N (nasal cornet). It features many innovative elements that allow for even easier use in everyday life.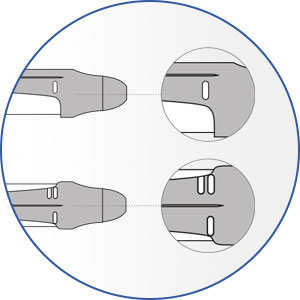 Choice of treatment form
The patented mouthpiece allows for the accurate choice between two different treatments: stabilising exhalation pressure to reduce shortness of breath, and elimination of secretions through nose-blowing or swallowing.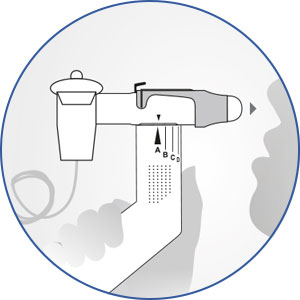 Nebulizer port for inhalation
With the RC-Cornet® PLUS NASAL, a combined inhalation and PEP therapy is possible. The length of therapy is reduced and the deposition of drugs is improved.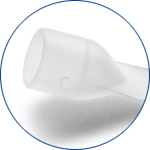 Hygienic, easy, effective
The new tube design makes handling and assembly easier, enabling a faster drying time for the tube using new drying aids.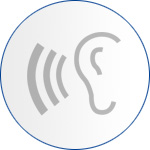 Quieter during use
Reduced volume thanks to its redesign.
Ordering Information
The RC-Cornet® PLUS NASAL is available online as well as in pharmacies and medical supply stores.
PPN 11 12 441 330 55
Article no. 2680
We will be happy to answer any questions you may have.
Please contact us: Mondays to Thursdays from 9 to 12 h and 14 to 16 h. Fridays from 9 h to 14 h, German time.
Instructions for use, product brochures and supplementary information as PDF downloads, are available here.
You may find the following products interesting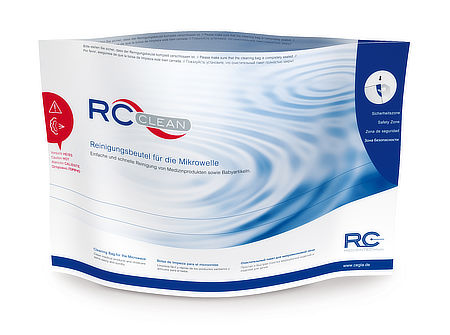 Clean medical products and baby articles easily, quickly and safely in the microwave.
Please note that product images may differ from the original product.
1 Studies are available upon request.