PEP mask
Effective loosening of bronchial phlegm
When exhaling against 4 pre-settable, positive expiratory resistances, the PEP mask ensures that the bronchi are dilated and sticky secretions are loosened.
Therapy with the PEP mask helps you to breathe freely, especially in cases of bronchial instability! The auxiliary device RC‑Cornet® PLUS offers a combination of this physiotherapeutic treatment option together with inhalation.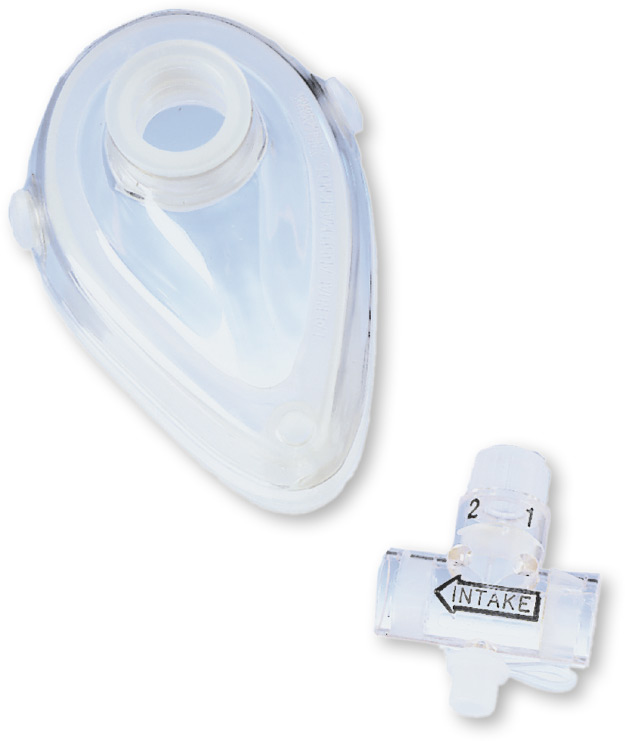 Product features:
Mobilises bronchial phlegm
Facilitates the coughing up of bronchial phlegm
Inhibits airway closure and phlegm residue in cases of loss of lung elasticity
Activates the pulmonary surfactant (surface-active substance)
Only for single-patient use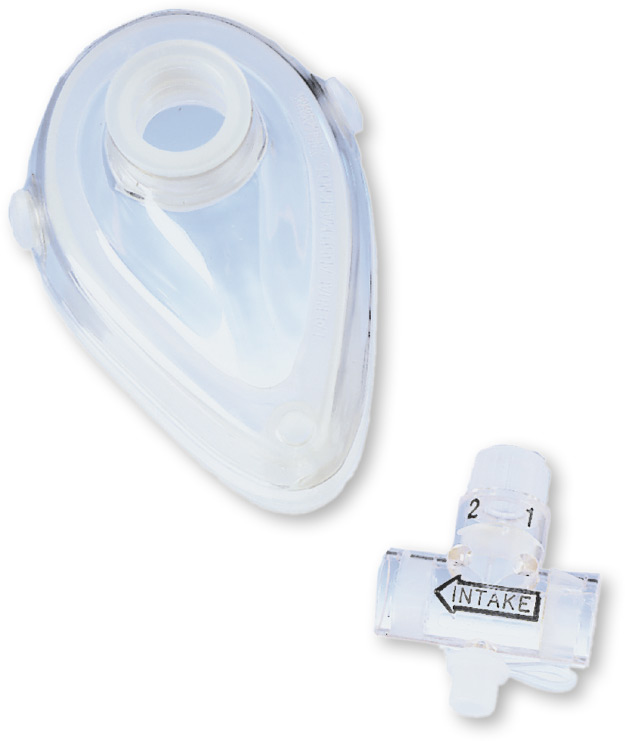 PEP mask breathing technique
Press mask firmly over the nose and mouth, then cough 3 – 5 times into the mask.
Remove mask from the face, breathe normally 5 – 10 times.
Press the mask to the face once again and exhale five times through the stenosis while breathing calmly.
Perform multiple instances of "huffing", i.e. quickly contract the stomach with an open mouth, this will produce a "stertorous" noise, similar to the barking of a dog.
If you have a bronchial condition on one side, lay on the healthy side and conduct the technique as described in steps 1 to 4.
It is important not to cough immediately when you feel the phlegm rising in the airways, but instead to conduct the "huffing" as described above. This exercise should be performed 3 – 5 times per day.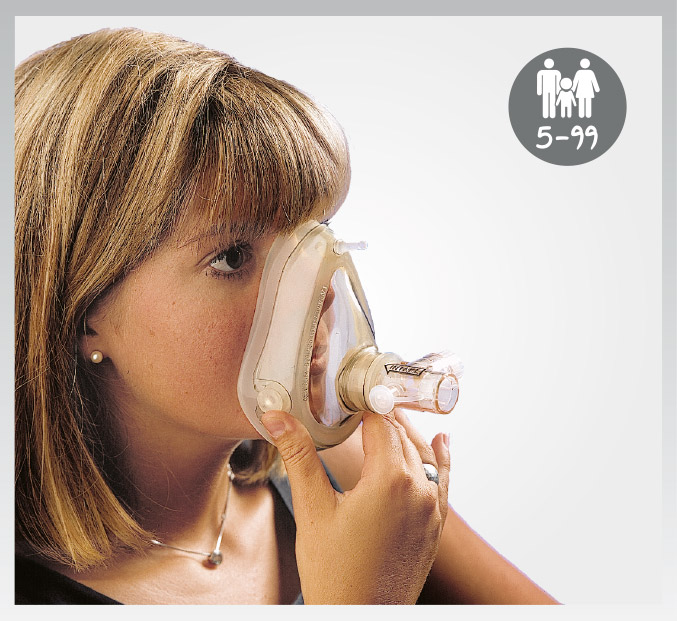 Ordering Information
The PEP mask is available online as well as in pharmacies and medical supply stores.
PPN 11 03 549 413 51
Article no. 410
We will be happy to answer any questions you may have.
Please contact us: Mondays to Thursdays from 9 to 12 h and 14 to 16 h. Fridays from 9 h to 14 h, German time.
Instructions for use, product brochures and supplementary information as PDF downloads, are available here.
You may find the following interesting:
From the Respiratory
Therapy division
---
Please note that product images may differ from the original product.