RC-Cornet® PLUS TRACHEO
for tracheostomised patients with cannulas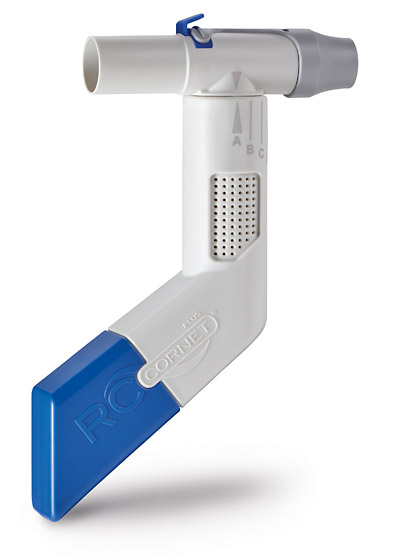 A unique phlegm dissolution method to add quality of life.
PEP / OPEP therapy with the RC-Cornet® PLUS TRACHEO eases the suctioning of sticky secretions for tracheostomy patients with a cannula (tube).
The RC-Cornet® PLUS TRACHEO has an integrated 15mm tracheal attachment that allows patients with a cannula to receive PEP / OPEP therapy with the RC-Cornet® PLUS. The included nebulizer port also offers the option of a simultaneous inhalation therapy for improved expectoration.
Note: For patients with an open tracheostomy, the RC-Cornet® PLUS can be used with the assistance of the RC-Tracheal mask.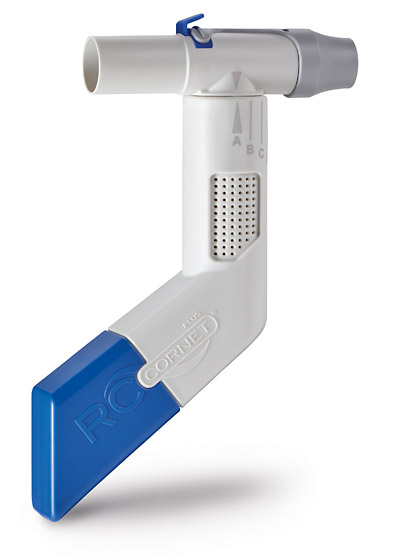 RC-Cornet® PLUS TRACHEO – Respiratory therapy
Living with a tracheostomy
Unique manual phlegm dissolution
Product features
Especially suited for tracheostomised and very weak patients
Supports the weaning process
A integrated, ISO-standard, 22 mm nebuliser port allows for simultaneous respiratory and inhalation therapy with a nebuliser, for better expectoration
Choice of two treatment forms: Dilation of the bronchi, loosening of bronchial phlegm
Individually selectable intensities thanks to four different resistance levels for each treatment form. In each setting, the intensity of resistance can be pre-set to four different levels (A-D) based on the patient's needs
Reduced volume: thanks to the new housing design, operation is quieter
Can be used in any body position
Suitable for both adults and children
Satisfies the highest clinical requirements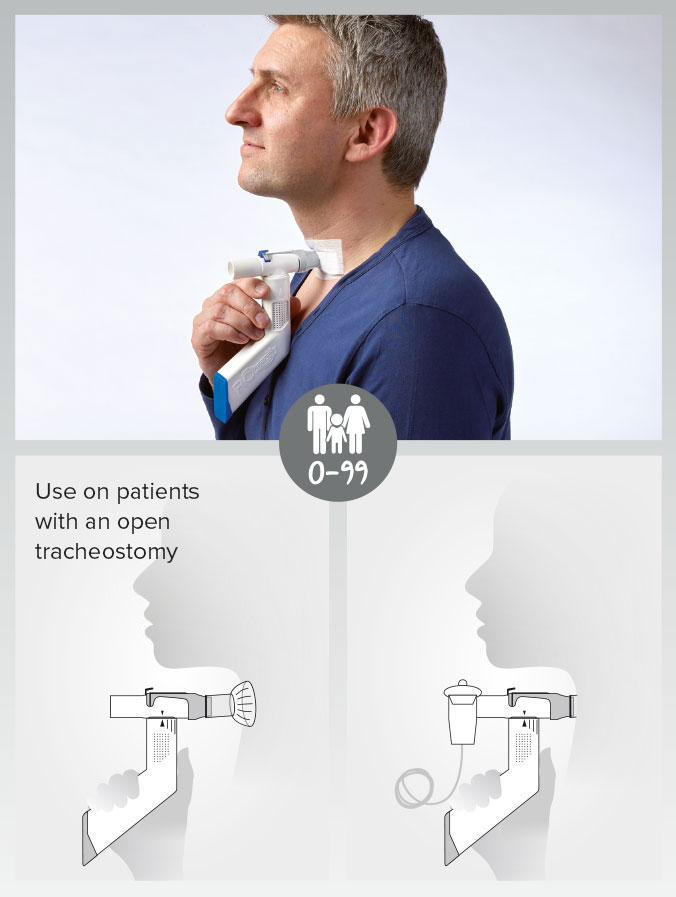 Product design
The RC-Cornet® PLUS TRACHEO is a variant of the RC Cornet® PLUS. It offers many innovative elements that simplify its use in everyday life.
Choice of treatment form
The patented mouthpiece allows for the accurate choice between two different treatments: stabilising exhalation pressure to reduce shortness of breath, and elimination of secretions through suction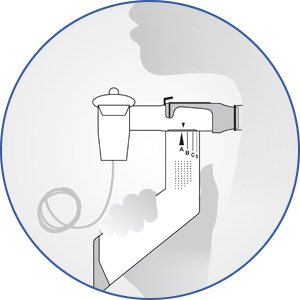 Nebulizer port for inhalation
With the RC-Cornet® PLUS, combined inhalation and PEP therapy is possible. The length of therapy is reduced and the deposition of drugs is improved.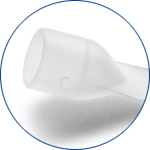 Hygienic, easy, effective
The new tube design makes handling and assembly easier, enabling a faster drying time for the tube using new drying aids.
RC-Tracheal mask
For patients with an open tracheostomy, the RC-Cornet® PLUS is adaptable thanks to the RC-Tracheal mask.
Quantity per unit: 10 | Article no. 3012-10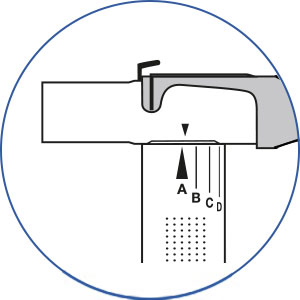 Different resistances
Each setting has a selection of 4 resistances. This enables individualised therapy – starting at a minimum exhalation pressure
of > 5 cm H2O.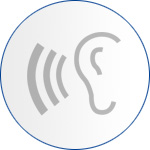 Quieter during use
Reduced volume thanks to its redesign.
Ordering Information
The RC-Cornet® PLUS TRACHEO is available online as well as in pharmacies and medical supply stores.
Quantity per unit: 10
Article no. 2690-10
The RC-Cornet® PLUS TRACHEO is only available directly from us for clinics with a packaging unit of 10 pcs.
We will be happy to answer any questions you may have.
Please contact us: Mondays to Thursdays from 9 to 12 h and 14 to 16 h. Fridays from 9 h to 14 h, German time.
Instructions for use, product brochures and supplementary information as PDF downloads, are available here.
You may find the following products interesting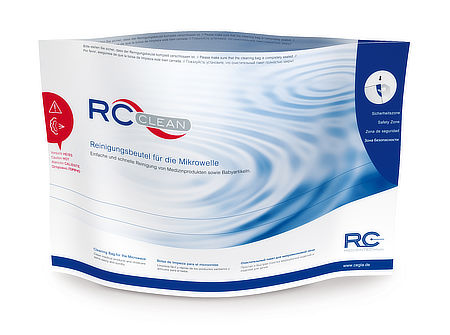 Clean medical products and baby articles easily, quickly and safely in the microwave.
Please note that product images may differ from the original product.