RC-GEL® NASAL
Soothing care for the nasal passages
Natural moisture for the mucous membranes of dry nasal passages – especially suited for oxygen-dependent patients
Moisturising, rich ingredients and regular care are critical to the well-being of our skin.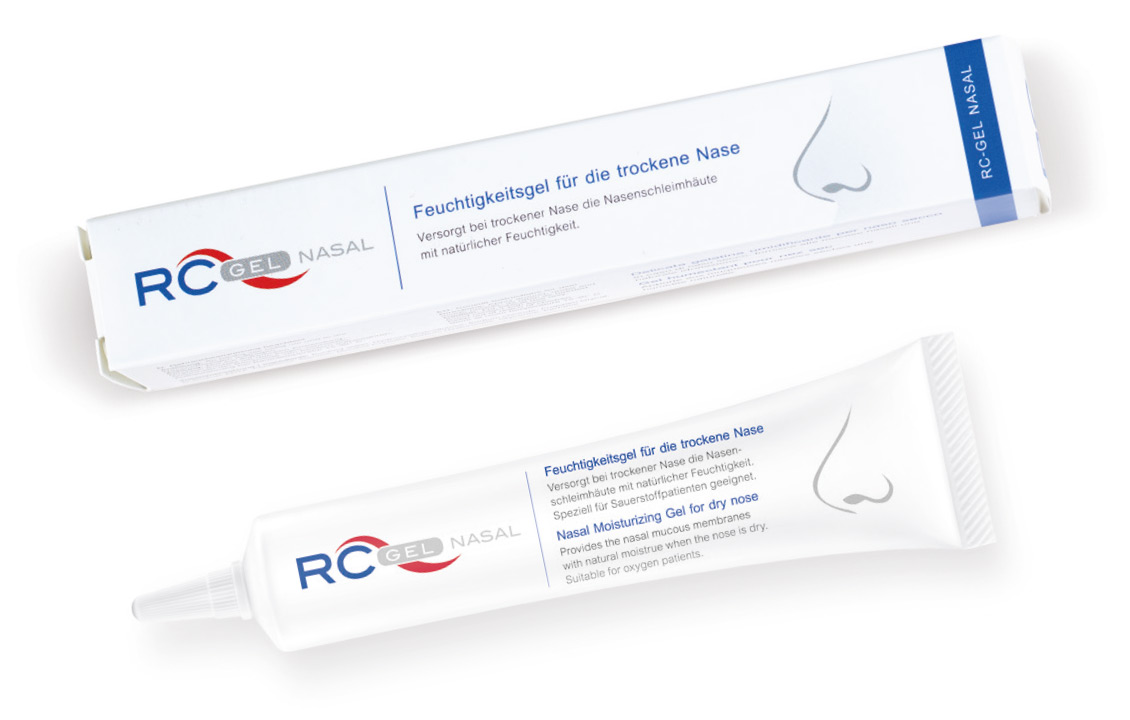 Product features:
Purely natural ingredients
Daily care of the nose to prevent infections, suitable as a complement to oxygen therapy and to treat chronic symptoms
Isotonic sea salt solution moistens the airways and calms irritated skin
Hyaluronic acid stimulates cell regeneration
Menthol dilates the blood vessels and produces a pleasant sensation of freshness in the nasal cavities
Dexpanthenol conditions irritated skin and supports the healing process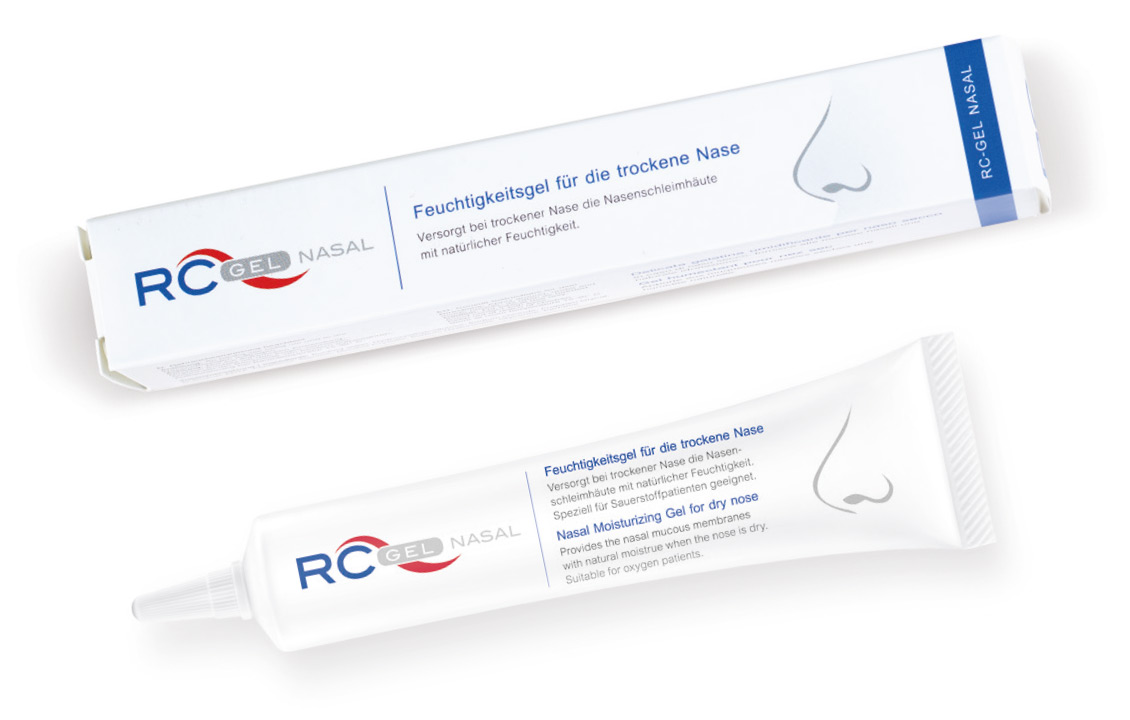 Areas of application
Thanks to its natural composition, RC-GEL® NASAL gel stands out for its especially good tolerability. It is thus suitable for daily nose care to prevent infections, as an accompaniment to oxygen therapy, and for the treatment of chronic symptoms, e.g.
skin irritations of the nasal vestibule
dry and irritated mucous membranes
blocked nose
allergic symptoms (hay fever, dust mites, pollen allergies)
chronic sinusitis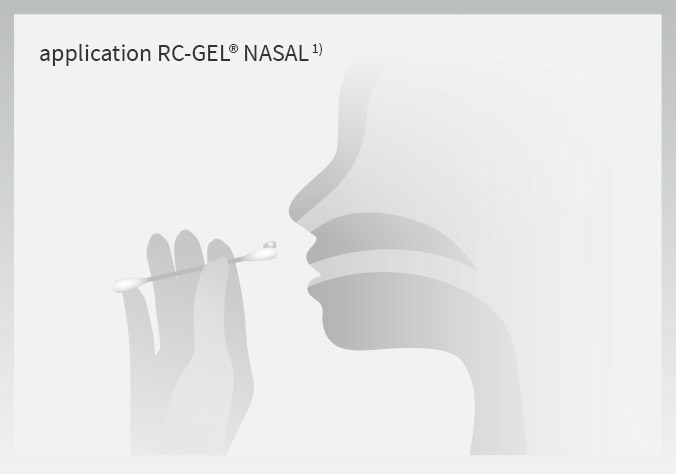 Ordering Information
The RC-GEL® NASAL is available online as well as in pharmacies and medical supply stores.
Contents 20 ml
PPN 111 251 068 678
Article no. 260
Composition
RC-GEL® NASAL is an isotonic moisturising gel that treats dry and irritated nasal passages with soothing and healing nutrients. It is composed of purely natural ingredients:
purified water, hydroxyethyl cellulose, sodium chloride, propylene glycol, disodium EDTA, panthenol, allantoin, menthol crystals, sodium hyaluronate, glycerine, fragrance.
We will be happy to answer any questions you may have.
Please contact us: Mondays to Thursdays from 9 to 12 h and 14 to 16 h. Fridays from 9 h to 14 h, German time.
Instructions for use, product brochures and supplementary information as PDF downloads, are available here.
You may find the following products interesting
Please note that product images may differ from the original product.