RC-FIT® CLASSIC
Respiratory therapy and respiratory training with oscillations and sounds

The
RC-FIT® CLASSIC
is a unique, oscillating, inspiratory and expiratory trainer, and PEP therapy device in one. With acoustic feedback during inhalation and exhalation, as well as 4 intensity levels. For prevention, rehabilitation, and targeted improvement of a person's constitution.
Strengthens respiratory muscles:
diaphragm and auxiliary muscles.
Expands airways:
improves the exchange of gases.
Loosens secretions:
cleans and frees the airways.
Offers peace and focus:
in cases of stress, shortness of breath, concentration difficulties.
Helps to loosen tensions:
relieves tension-related pain.
Possible areas of use: Pneumology, Intensive care, Thoracic surgery, Cardiology, Neurology, Paediatrics, Geriatrics, Weaning, Therapy units (e.g. Respiratory therapy, Physical therapy, Logopaedics).
Recommended use RC-FIT® CLASSIC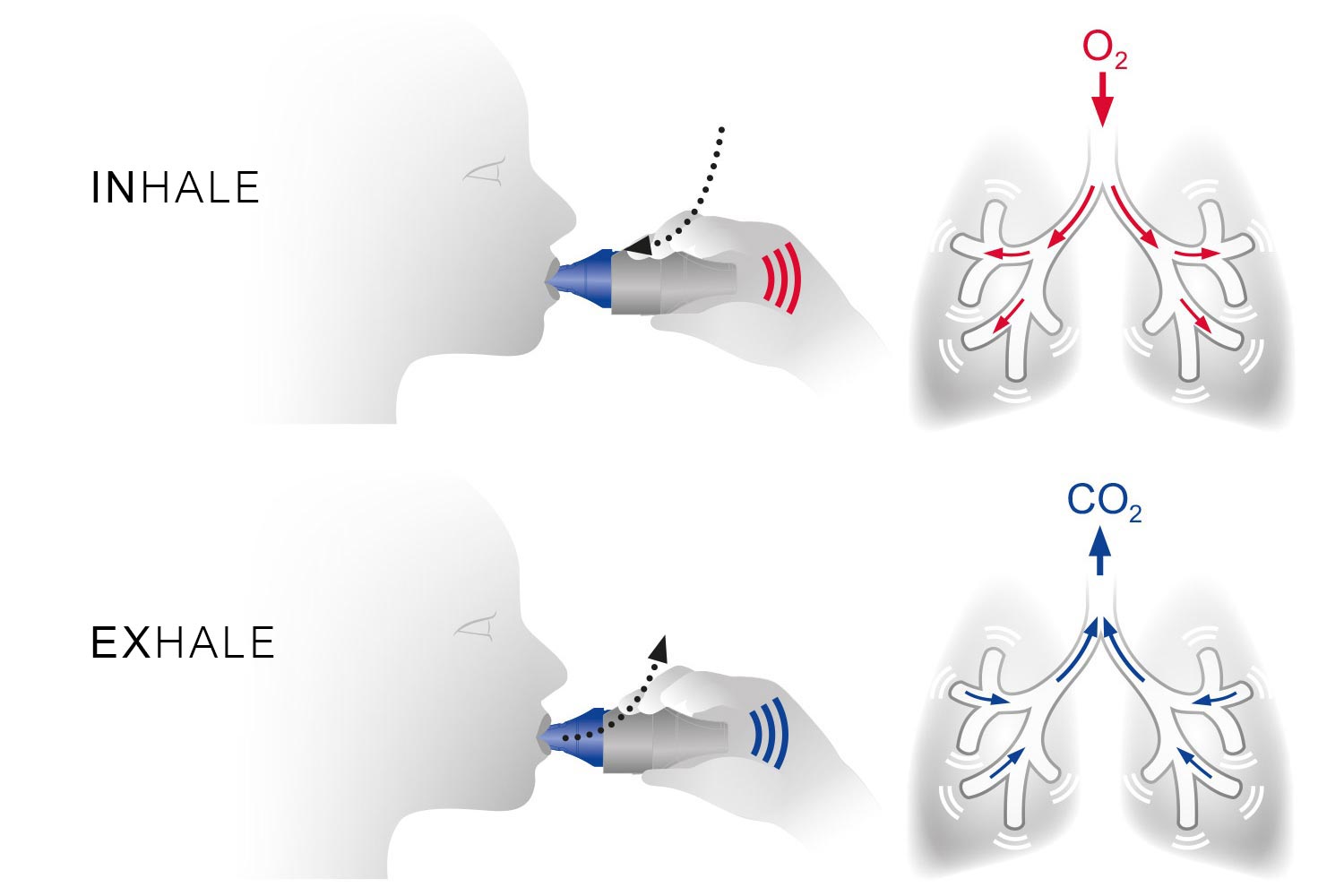 Recommended use
of oscillating exhalation therapy
and inhalation training
Start at the lowest intensity level (basic position I)
Inhalation and exhalation through the mouth
3 x daily
With prolonged exhalation with 10 – 30 breaths each time
If possible, there should be an end-inspiratory and an end-expiratory pause with every breath
If the sounds are constant, the device is being used correctly
Product features RC-FIT® CLASSIC
Effects
– trains the inspiratory and expiratory muscles
– holds the airways open
– loosens secretions with oscillations
– reduces coughing and shortness of breath
– reduces the respiratory rate
– calms and relaxes
Indication
Long/post-COVID respiratory difficulties, pre-and post-surgery*, temporary immobility, dysphagia, stress, COPD, treated pulmonary emphysema, treated bronchial asthma, CF, smoker's cough and atelectasis prophylaxis, weaning **
Most important contraindication****
Untreated pneumothorax, serious haemoptysis (blood-expectorating cough), severe heart failure, ICP (increased intracranial pressure) > 20 mm Hg Relative***: untreated pulmonary emphysema, untreated bronchial asthma
Recommended Use
– 3 x daily
– with prolonged exhalation for 10–30 breaths each time
Breathing info
– slow inhalation and exhalation through the mouth
– an end-inspiratory and an end-expiratory pause (if possible)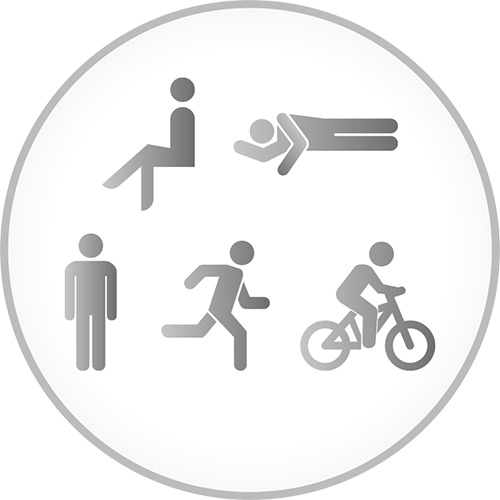 Can be used in any body position
Its use does not require the presence of gravity. The device can be used while lying down, sitting, and being in motion.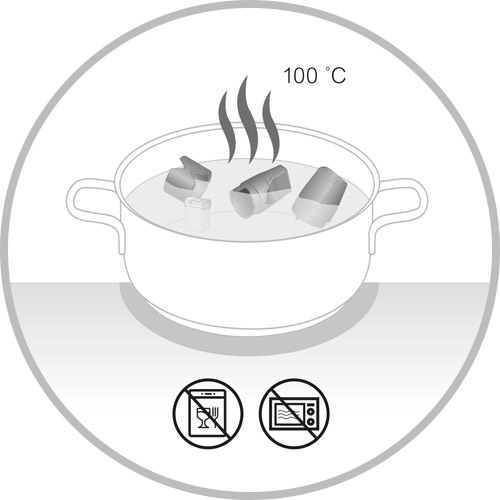 Hygienically clean
Just boil in a pot, drain the water and allow to dry well.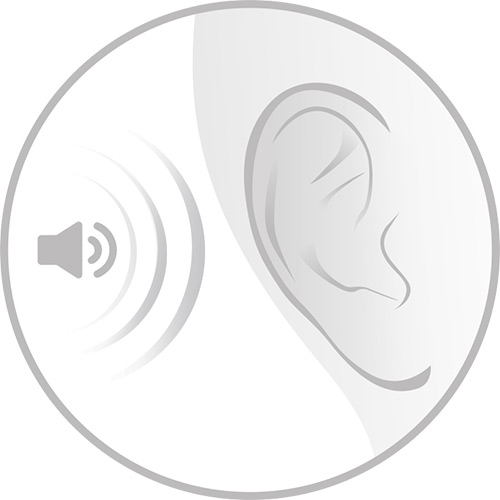 Sound provides feedback
Acoustic feedback on the vibrations. If the sound is consistant, the RC-FIT® CLASSIC is being correctly used. The required flow and pressure fluctuations are being achieved.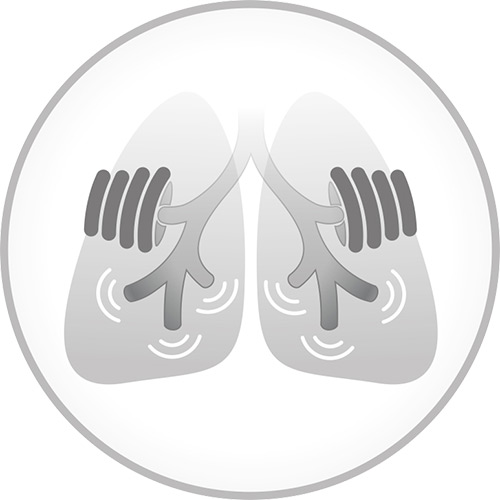 Oscillations / vibrations
With vibration training, the muscles contract automatically via a reflex. Training with the RC-FIT® CLASSIC is thus found to be less strenuous (than without vibrations).
Average pressure during exhalation / inhalation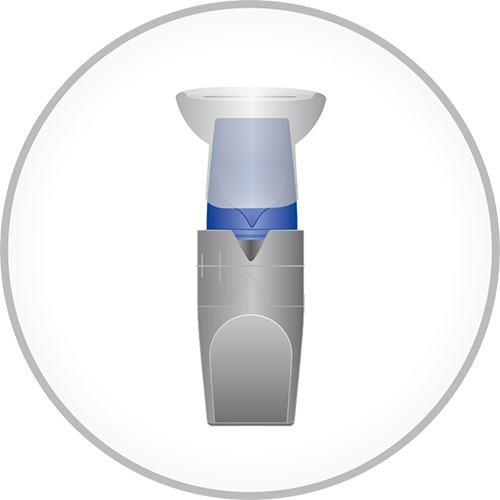 RC-Mask Tracheostoma
The RC-Mask Tracheostoma enables tracheotomized patients to perform respiratory therapy and respiratory training with the RC-FIT® CLASSIC. The RC-Mask Tracheostoma is simply plugged onto the mouthpiece of the RC-FIT® model and then placed on the open tracheostoma.
Article no. 3012-10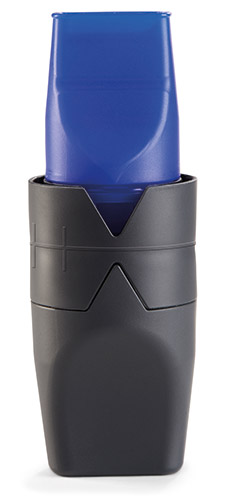 The RC-FIT® CLASSIC
Article no. 2631-10
Quantity per unit: 10
Direct purchase for clinics.
Additional models for clinics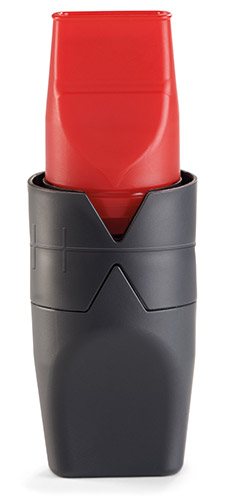 RC-FIT® OPEP
Oscillating respiratory therapy (OPEP)
Article no. 2637-10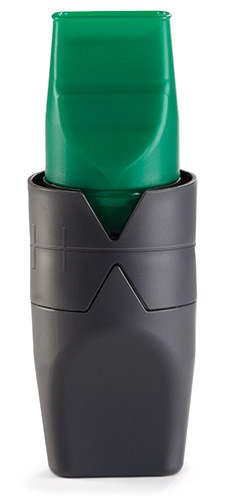 RC-FIT® OIMT
Oscillating inhalation training (OIMT)
Article no. 2632-10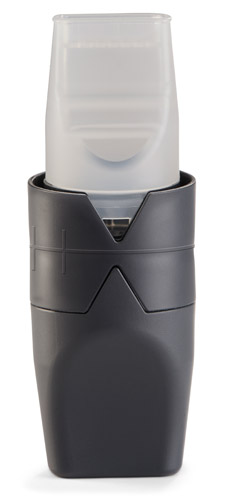 RC-FIT® PEP/IMT
Treats the airways with PEP
Trains the respiratory muscles with IMT
Article no. 2638-10
*
especially upper abdominal and lung surgery.
**
after spontaneous breathing attempt (STB) with RC mask tracheostoma.
***
relative contraindications: Product use should be carefully considered in advance by healthcare professionals.
****
further contraindications in the corresponding instructions for use.
All information is without guarantee and subject to constant revision.
We will be happy to answer any questions you may have.
Please contact us: Mondays to Thursdays from 9 to 12 h and 14 to 16 h. Fridays from 9 h to 14 h, German time.
Instructions for use, product brochures and supplementary information as PDF downloads, are available here.
You may find the following interesting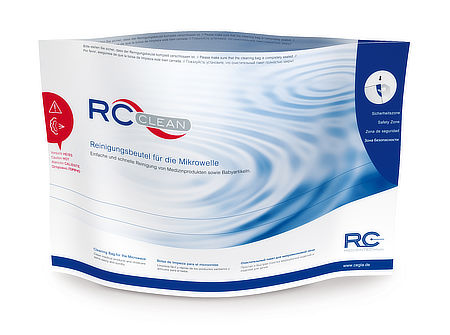 Clean medical products and baby articles easily, quickly and safely in the microwave.
Please note that product images may differ from the original product.