A strong foundation for a successful future
For more than 40 years, we have been a trusted family business, deriving great joy from delving in innovation and communication in the medical technology market. The following timeline describes our most important milestones:
2022
Launch of the RC-FIT® family
World's first breathing trainer and respiratory physiotherapy device in one with oscillations and sounds
2012
RC-Space Chamber Compact & RC-Animal Chamber®
Introduction of a hygienically safe spacer for humans, as cleaning in dishwashers and using low temperatures are problematic in the home environment. In addition, development of an spacer for cats, dogs and horses, which enables inhalation with medication sprays.
2009
Launch of the patient portal www.leichter-atmen.de
Since 2009, our patient portal leichter-atmen.de (in German language only) has guided a steadily growing number of patients with COPD, pulmonary emphysema, and asthma on their way to attaining a better quality of life.
2006
First medical device manufacturer
to launch its own online shop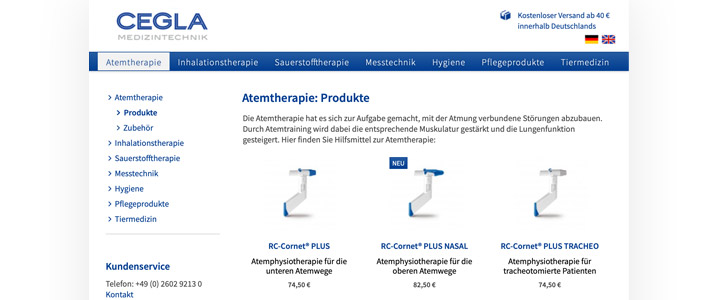 2000
Start of international business in Latin America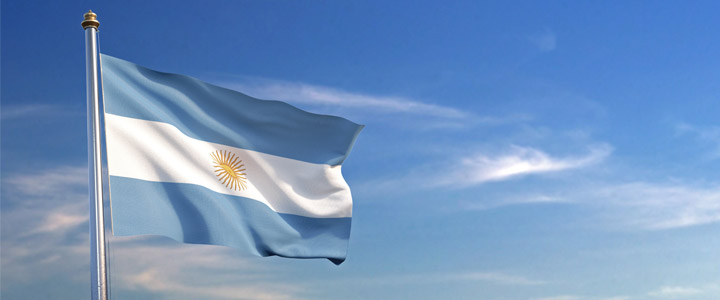 1998
First in-house development of a medical device
Prof. Dr. med. habil. Ulrich Cegla invents the RC-Cornet® for treatment of stubborn phlegm in the airways. This reimbursable respiratory therapy device is now a part of the standard equipment for many illnesses of the upper and lower respiratory tracts.
1986
Launch of the first medical device (Peak-Flow-Meter)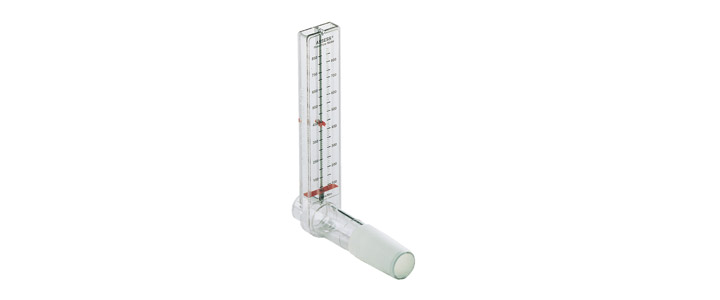 1982
Foundation of the company as a cosmetics manufacturer
Healthy sea air in a container – this regenerating cream marked with a butterfly was the cornerstone for RUTH CEGLA GmbH: Biological Regenerating Cream RUTH CEGLA