Bronchial asthma in children
Causes of bronchial asthma in children
Seventy-five percent of all asthma cases in children and infants are related to allergies. It is often difficult to ascertain which allergens have given rise to the allergic bronchial asthma. The list of possible triggers is long. Allergens may be found in the air and in food. In addition, other components such as stress, weather conditions, and psychological factors can play a part.
Generally, a genetic predisposition is a cause of bronchial asthma among children.
Studies have shown:
If one parent has developed allergic conditions, the children will also suffer from allergies in 25% of cases.
If both parents suffer from allergic conditions, the incidence of allergies increases to approximately 50%. Thus, the tendency is increasing.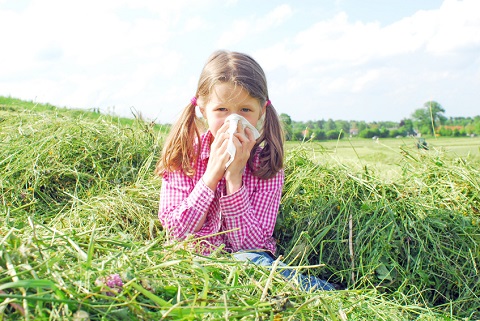 Symptoms of bronchial asthma in children
When a child often has a cold, this may be evidence of bronchial asthma. However, this is not always a reason for worry: Small children may catch a cold four to five times a year, while school-aged children may catch a cold two to three times a year.
If the colds last a very long time, however, a chronic illness such as bronchial asthma should no longer be ruled out. Among children with bronchial asthma, an acute, dry cough is symptomatic. This is often accompanied by severe shortness of breath and a feeling of constriction in the chest, as well as viscous or even purulent mucus. In children, a fever may also appear.
If an asthmatic attack occurs, the proper response is important! Parents should prepare their children well, and draw up and practise an emergency plan together with their treating physician. Support is offered by the new guardian angel concept of the RC-Chamber® spacer.
Can bronchial asthma in children be healed?
It is not possible to predict whether a child will remain asthmatic as an adult. There are children in whom bronchial asthma disappears during childhood or puberty. Although the symptoms have disappeared, however, a recurrence is possible at any time. This "standby mode" of bronchial asthma can be detected through test methods.
In many cases, the illness never heals despite receiving asthma therapy. With the correct lifestyle and proper drug adjustment, asthmatic patients remain free of symptoms to the extent possible, however.
What can be done for shortness of breath?
In case of an emergency asthmatic attack, it is best to have a safe and practised process in place!
Here, the new and patented guardian angel concept of the RC-Chamber® including the spacer in a safety pouch, a emergency plan, and guardian angel hanger, can be of help.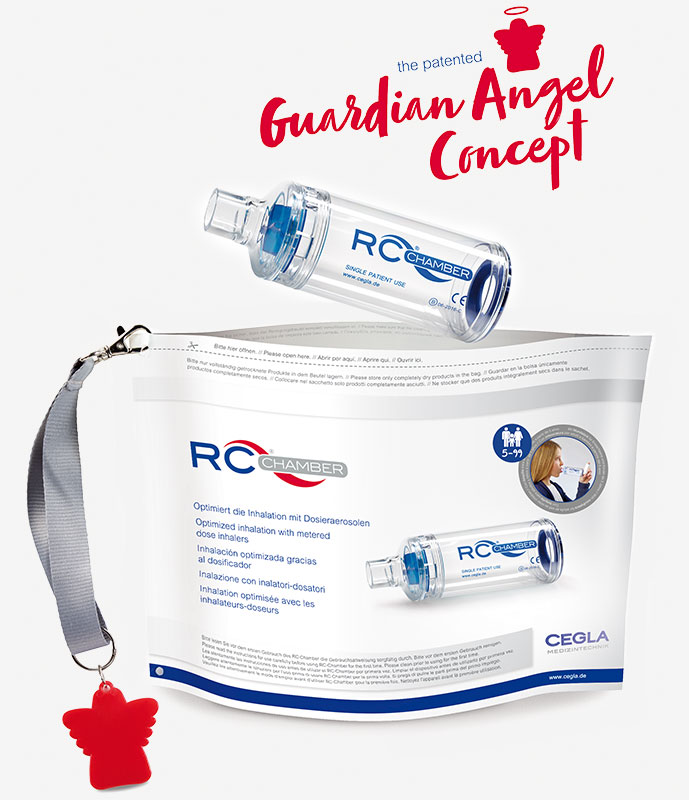 Read more on the topic of bronchial asthma:
Subscribe to our
BREATHE EASY Newsletter
Tips and information on healthy airways!
for all who wish to breathe better
free of charge and convenient e-mails
compact newsletter once a month