Bronchial asthma – causes
How does bronchial asthma develop?
In general, all asthma types involve an especially sensitive bronchial system that reacts to non-specific external irritants such as cold air, dust or smoke. This is referred to as bronchial hyperreactivity. In the event of excessive irritants or stresses, the bronchi constrict rapidly and narrow the respiratory tracts. In addition, the swollen mucous membranes produce a viscous phlegm.
Most of the time it is not possible to clearly determine how such bronchial hyperreactivity arises in individual cases. This is due to the multitude of causes that could be responsible for the emergence of bronchial asthma.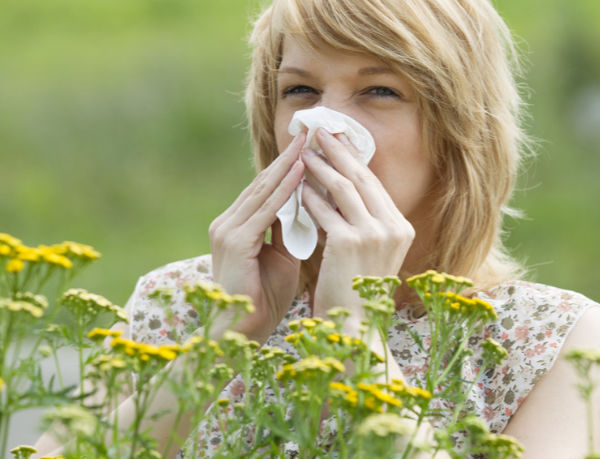 Causes of allergic bronchial asthma
Allergic bronchial asthma can be attributed to an allergy. Allergic reactions can manifest on affected persons as skin rashes, as a cold or, as in the case of bronchial asthma, as coughing and shortness of breath. Triggers for allergic bronchial asthma are allergens such as animal hair, flower pollen, or dust mites. If affected persons come into contact with the allergens, the described symptoms will appear.
Predisposition plays a large role in the emergence of bronchial asthma (see Asthma in children). Often, regular contact with the allergen during early childhood favours the emergence of an allergy.
Causes of non-allergic bronchial asthma
Aside from allergens, other substances may also trigger the symptoms of bronchial asthma. Harmful substances such as mould spores, exhaust fumes or cigarette smoke, but also certain medications, will induce asthmatic reactions in many patients.
The non-allergic form of bronchial asthma appears often among adults. Predisposition also plays a role here, as does the constant burdening of the bronchial system, e.g. through cigarette smoke, frequent respiratory tract infections, or elevated pollution levels. Additional factors such as excess weight and physical inactivity increase the risk of disease.
What can be done for shortness of breath?
In case of an emergency asthmatic attack, it is best to have a safe and practised process in place!
Here, the new and patented guardian angel concept of the RC-Chamber® including the spacer in a safety pouch, a emergency plan, and guardian angel hanger, can be of help.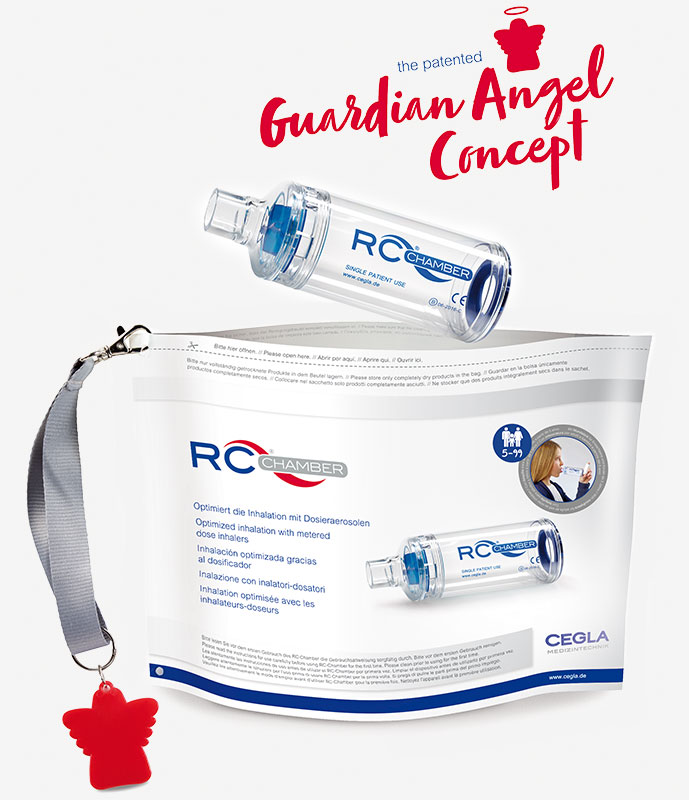 Read more on the topic of bronchial asthma:
Subscribe to our
BREATHE EASY Newsletter
Tips and information on healthy airways!
for all who wish to breathe better
free of charge and convenient e-mails
compact newsletter once a month